Simplify data
collection with an all-in-one PDF form creator
pdfFiller makes it easy to create PDF forms online and have them filled out from any device. Simply drag and drop fields on your document and your online fillable form is ready to go live.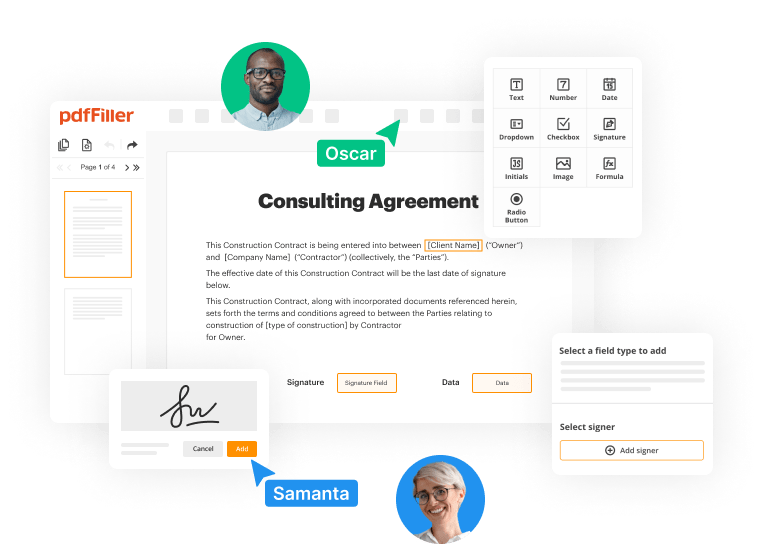 Everything you need
to collect accurate data and manage online PDF forms
Create a fillable PDF form
Easy-to-use PDF editor
pdfFiller is more than a PDF form builder. It allows you to quickly edit PDF documents before turning them into fillable forms, so you can manage all your workflows in one place.
Variety of fillable fields
Select from a wide range of fillable fields suited for different types of documents and data: text, dates, signatures, dropdowns, images, currency, credit card numbers, and more.
Field customization
Make your online fillable forms easy to complete and eliminate potential errors. Customize field labels, set validation rules, and make fields required or conditional.
Advanced sharing
Publish your fillable forms online using LinkToFill. Allow anyone to complete your forms from any desktop or mobile device via a link, QR code, or button embedded in your website.
Convenient data exports
Keep filled-out forms organized in folders inside your pdfFiller cloud storage. Download any document or export data from completed forms to a spreadsheet with a few clicks.
Industry-leading security
pdfFiller is committed to maintaining global security and compliance standards such as HIPAA, GDPR, PCI DSS, and SOC 2 Type II.
Collaboration tools
Add multiple users to your pdfFiller account and create teams to collaborate on your fillable PDF forms together with your teammates.
Custom branding
Apply your company logo to your fillable forms and notifications to make a professional impression on your customers.
The most straightforward way to create PDF forms online
Add fillable fields to your PDF using an intuitive drag and drop editor.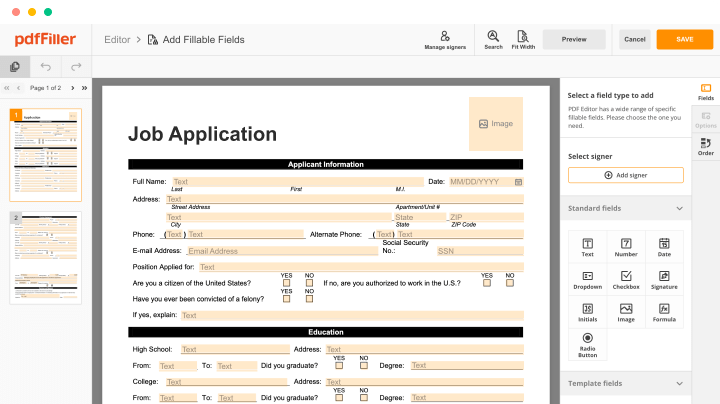 Share your fillable form online so that your recipients can easily access it.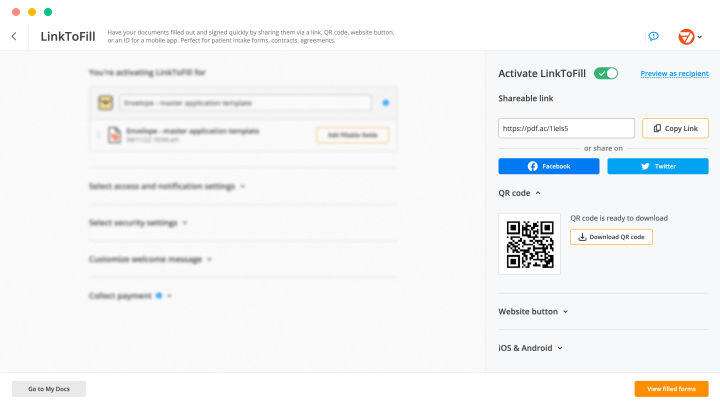 Ensure a hassle-free completion experience for your recipients – on any device.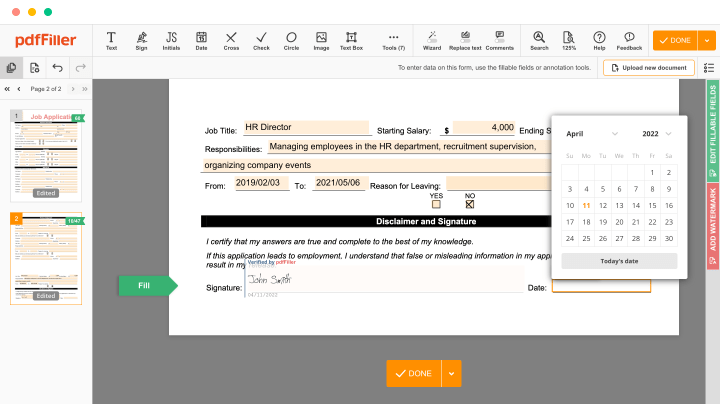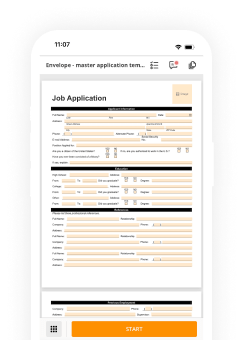 Instantly receive completed forms and export filled-in data with ease.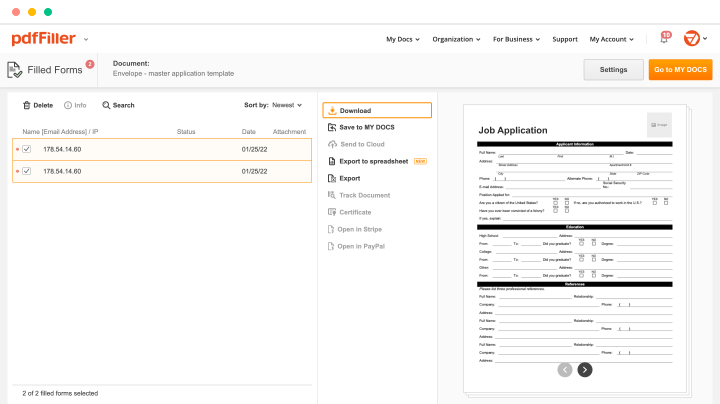 Every feature you expect from a fillable PDF creator and much more
Create professional-looking forms
Embed images and videos in your forms
Use out-of-the-box integrations
Customize fillable fields
Fill out forms on any device
Find forms in the pdfFiller online library
Set reminders and notifications
Set recipient authentication
Apply custom branding to forms
Access forms via a link, QR code, SMS, or website button
pdfFiller users are talking
4.0
so far so good. Not the easiest to find document while logged in. I find I have to do a search on the document from a web browser to get to it. PFDfiller couldn't find the doc from within the app.
Anonymous Customer
4.0
The program is awesome. Spectacular. Your business practices are manipulative and shady. As much as I like the actual experience of using your website, the way you rope people in to pay for the privilege only AFTER they finish their documents is clearly intentional and very very suspect. For that reason I will never recommend this to anyone.
Anonymous Customer
5.0
Very User Friendly and convenient. Wish there was other nursing cheat sheets available. ( Treatment sheets, Vital assessment sheets, etc) Takes the guess work out of creating your own.
Juanita
4.0
Great application for getting forms filled out quickly and efficiently. Love the feature of being able to mail directly from the application and have used that several times.
Anonymous Customer
5.0
This service was extremely helpful when I was in a pinch for an assignment for work! Loved being able to combine multiple PDF's into one cohesive document, as well as edit, add text, and highlight on my existing PDF. Easy to use and user-friendly!
Janell D
4.0
I think the learning curve is a little steep. Also, at times the app seems a little counter-intuitive. It's not always easy to find forms you have worked on previously.
Tighe
All-in-one PDF software
A single pill for all your PDF headaches. Edit, fill out, eSign, and share – on any device.